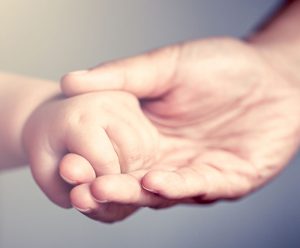 Custody of Children
We offer initial legal advice on custody of children and can help you with a Child Arrangement Order. Call our Child Law Solicitors or contact us online and we will help you.
Child Custody Court Orders in England & Wales
If you and your ex-are having any child custody problems related to:
Agreeing who your child/children should live with
Agreeing the time a child/children should spend with the other parent
Agreeing with a specific child/children care, school, medical or religious issue
You should understand the legal options available through these Court Orders:
Child Arrangement Order
Specific Issue Order
Prohibited Steps Order
Child Arrangement Orders
Formerly called Child Contact and Residence Orders. Agreeing what's right for the children when parents separate it can be difficult to agree:
Which parent the child/children should live with
When and how much time kids spend with the parent they don't live with
Changing a child's name or school, any religious or medical treatment issues
A Child Arrangements Order can set out:
Arrangements for where a child lives either with a parent or a non-parent.
Arrangements for a child to spend time with or otherwise have contact with a person they don't live with. This is often the non-resident parent.
When dealing with a Child Arrangements Order application, the Court will take the stance that it is generally better for a child/children if a parent is involved in their lives.
Specific Issue Orders
A Specific Issue Order can be applied for to ask the Court to resolve a disagreement about any matter related to Parental Responsibility. For example:
Which school the child/children should go to
Whether the child/children should receive medical treatment
How religion should be included in the child/children's upbringing.
Whether the parent with care can take the child to live abroad
If you want to take a child that lives with you abroad this is a complex matter with extra factors that the Court must consider. It could be a criminal offence to take a child out of England or Wales without the right consent or Court Order, so it's important to get legal advice beforehand.
Prohibited Steps Orders
A Prohibited Steps Order can ask the Court to prevent one parent taking a particular action related to Parental Responsibility. For example:
Preventing the child/children associating with someone with adverse influence
Preventing the child/children being permanently removed from the UK
Preventing medical treatment
We can work with you on a fixed fee basis so you know exactly what the costs are each step of the way.