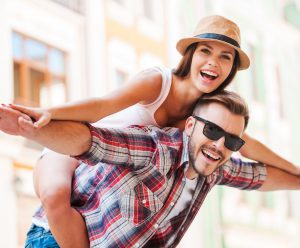 Divorce & Family Law
Our Divorce Solicitors know that divorce often involves high emotions, especially when there are children involved. Our team of Divorce Solicitors & Child Lawyers are sensitive to your needs during this difficult time, and work with you to resolve your divorce with compassion and efficiency. We also try not to use legal jargon when we communicate with you.
If you need expert legal advice about divorce or you have a question about getting a divorce in the UK or abroad, just contact us and we'll be happy to help. Our team of lawyers speak a number of languages so we will do our best to accommodate when English is not your first language.
Divorce procedure explained
The basic legal requirements
You need to have been married for at least one year and one of you has to have been resident in England or Wales
The court needs to be satisfied that the marriage has irretrievably broken down, usually by relying on one of the following facts:
Adultery
Unreasonable behaviour
Desertion
Two years separation (with consent)
Five years separation
A marriage is brought to an end by the court making two decrees. A Decree Nisi which decrees that the court is satisfied that there are grounds for a divorce and the correct legal process has been followed. Then not less than six weeks and one day later the Decree Absolute brings the marriage to an end.
The basic steps explained ("a simple divorce")
Petition for divorce filed – one of the parties (the Petitioner) prepares this legal document and sends it to the court and their spouse.
Acknowledgement – the spouse prepares a separate legal document indicating whether the divorce is to be contested.
Request for a Decree Nisi – this legal document is usually prepared by the Petitioner's solicitor and sent to the court.
Pronouncement' of the Decree – if the court is satisfied with the grounds and the process has been followed the court will make this first decree in court (there is usually no need for either party to attend)
Application for Decree Absolute – the Petitioner applies to the court to make the Decree Absolute.
Decree Absolute – the court, if it is satisfied with the process, will make this decree and the marriage comes to an end.
Fixed fee divorce – £950 (+vat)*

If you and your spouse are in total agreement and want a simple and straightforward divorce then our experienced divorce lawyers can help you achieve this for a fixed competitive price.

The price Includes:
Drafting divorce petition and supporting documents
Sending draft to Husband/Wif
Advising in light of any response and making one substantive amendment
Issuing at Court
Checking with the Court that an Acknowledgment has been filed
Preparing required statement in support of petition to make application for Decree Nisi
Lodging application with the Court
Advising client of date for Decree Nisi
Preparing and making Application for Decree Absolute
Keeping you informed as divorce progresses and sending you any important documents issued by the Court
*This price is not suitable for everyone and there are limitations and restrictions which we will explain to you in more detail. The price does not include for example Court fees or other disbursements, Court attendance or correspondence or advice relating to financial or children issues.