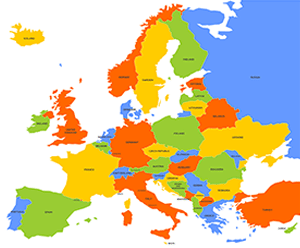 European and family members of EEA nationals have additional right to reside and work in the United Kingdom. These rights are separate to the rights held by other foreign nationals.
Our lawyers undertake the following areas of EEA law:
Applications for foreign nationals who are married to EEA nationals who want to reside in the UK.
Applications for those foreign nationals who are unmarried partners to EEA nationals.
Applications for foreign nationals who wish to remain in the UK after divorcing an EEA national.
Applications for permanent residence under EEA law.
Applications for high net worth individuals to purchase EEA passports, usually around 500,000 pounds (for further information, click here).
EEA Nationals Married to Foreign Nationals
Foreign nationals who marry EEA nationals have the right to reside in the United Kingdom. This right operates differently for those foreign nationals who marry UK Citizens.
Key requirements:
(a) The EEA national and the foreign national need to be married.
It is not enough to be engaged (unlike the UK fiancée visa), a marriage needs to take place. A gay or straight couple who marry are fine, so long as they have a civil partnership, marriage certificate or civil union certificate from the UK, any EEA country, or any third country.
It matters not how long they have been married, but the length of relationship may be relevant.
(b) The EEA national and foreign national are required to be in a genuine relationship.
The relevant rules only require that the marriage is not one of convenience, but in reality the evidence produced to show that the couple are in ongoing relationship is one and the same. This evidence is normally highly individual and will need to go to both the relationship and often also joint residency where relevant.
(c) The EEA national must be economically active
The relevant rules require that the EEA national exercise treaty rights, this essentially means economic activity in the following:
Being employed.
Being self-employed.
Being economically self-sufficient, actively looking for work.
Being a student with private medical health cover.
The application can take up to 6 months, but we have had success getting applications back before this. We also can apply without the EEA national's passport and can also apply inside the UK, even if the foreign national is a visitor, holds another visa or is an over-stayer.
EEA DIVORCE – RETAINED RIGHTS
The European rules have set out how it is possible for non-European nationals to remain in the UK and eventually qualify for permanent residence, even when a relationship has broken down. Other than the relationship breaking down, the non-European national may also keep their right to remain in the UK if their EEA partner passes away.
These circumstances are set out in regulation 10 of the 2006 Regulations.
For further information on how you may be able to stay in the UK after your relationship has broken down, please do not hesitate to contact us for a more detailed discussion
020 7 247 1159
or contact us online we'll get back to you as quickly as possible:
tp@copperstonesolicitors.com