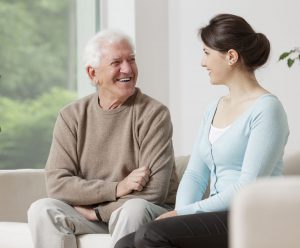 Elder Abuse
When we reach our later years we deserve to be treated with kindness, dignity and respect by the people responsible for our health and wellbeing. And whilst most care providers deliver a high level of care, sometimes systems fail and sadly, elderly people can become victims of abuse.
Finding out that a relative's standard of care has dropped below acceptable levels can be shocking and upsetting. If you believe an elderly relative has suffered abuse from those meant to be caring from them, or if you, yourself, have experienced this type of abuse, we are here to help seek the justice you – or your relative – deserve.
Dedicated Elder Abuse Solicitors
Abuse law is highly specialised but our dedicated elder abuse solicitors are experienced in dealing with many different cases – from physical or sexual abuse to psychological abuse, financial abuse or neglect. However and wherever an elderly person has suffered, our job is to take the necessary legal steps to ensure that elder abuse doesn't remain hidden.
We provide the very highest levels of advice and support but also understand that talking about the abuse you or your relative have suffered can be extremely stressful and upsetting. That's why we take the time to listen to your story and will treat you with compassion and empathy at all times.
Legal Aid for Elder Abuse
If you would like to discuss a case of elder abuse you can talk to us in complete confidence. From making an initial complaint to seeking compensation, we're here to handle every aspect of your case and will be by your side throughout the entire process. We'll begin by asking some simple questions so that we can assess your case and plan the next steps.
Legal aid is often available for elder abuse cases.
For a confidential chat with an elder abuse solicitor, contact us today. One of our legal experts will listen to what you say, talk you through the process and answer any questions you may have.