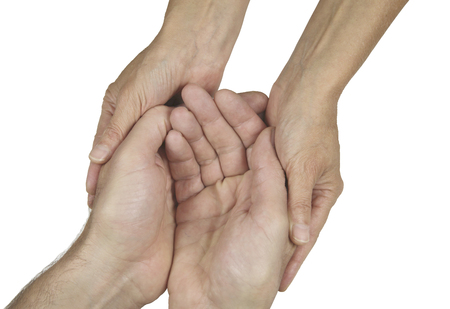 Human Rights – Family Life
The government, on 2nd October 2000, allowed rights under the European Convention of Human Rights to become incorporated into UK law by the Human Rights Act.
This and other legal changes arising out of subsequent Immigration Acts mean that in Human Rights arguments can be raised in all appeals before Immigration Judges, not just Asylum appeals. The most commonly raised argument in Human Rights appeals is based upon family life that may be split if one member is removed from the United Kingdom.
These rights are provided for by Article 8 which states:
1. Everyone has the right to respect for his private and family life, his home and his correspondence.
2. There shall be no interference by a public authority with the exercise of this right except such as is in accordance with the law and is necessary in a democratic society in the interests of national security, public safety or the economic well-being of the country, for the prevention of disorder or crime, for the protection of health or morals, or for the protection of the rights and freedoms of others.
This is not a simple area of law and needs specialist advice.
The law in this area changes frequently and our experienced lawyers are on hand to represent clients to ensure best prospects of success.
Asylum and human rights are complex areas of law and legal representation is essential to obtain a successful outcome. A majority of applications are refused at the initial application stage by the Home Office and it is necessary to lodge an appeal which is heard initially by an immigration judge. It may also be possible to pursue applications to the High Court for Statutory Review or Judicial Review.
20 year Long Residence
The UKBA, since the 9th July 2012, closed the 14 year rule and introduced a different provision for overstayers who have lived in the United Kingdom for 20 years.
The rule, Rule 276, allows a legal route to permanent residency for those who have lived in the UK for 20 years.
Key features of 20 year rule are that:
(a) The applicant has to prove through documentation, that he has resided in the UK for 20 years;
(b) This period does not include any period of imprisonment.
(c) It should be noted that any period of imprisonment does not mean that the 20 year period starts again, simply that the 20 year period is kept on hold and only recommences once the period of imprisonment is over.
(d) If an applicant has been subject to a prison sentence of over 12 months, it may not be automatic that the application will be granted.
Status under 20 year rule
Unlike under the 10 year rule of lawful residence, applicants under the 20 year rule do not obtain indefinite leave to remain immediately. Under the relevant immigration rule, successful applicants receive discretionary leave for 10 years.
It is only at the end of this 10 year period does the applicant obtain indefinite leave to remain.
Discretionary leave does allow:
(a) applicant's to travel outside of the United Kingdom;
(b) return to the United Kingdom;
(c) take legal permission to work;
(d) claim benefits.