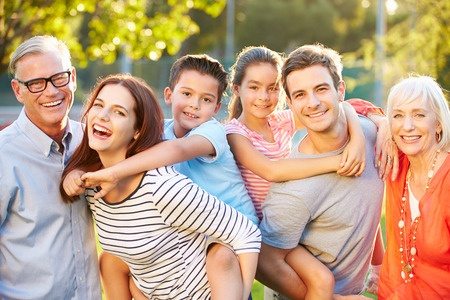 The Spouse visa is the application for non-EEA citizens, who are married partners of British nationals to join their spouses in the UK.
The Spouse visa presents a path to Indefinite Leave to Remain and a British passport.
The Spouse Visa is essentially a visa which allows an individual to join their married partner and extend their visa if they meet the necessary requirements below.
We run a specialised service with spouse teams who will deal with your case in a smooth and efficient manner.
If you are a married partner of an EEA national please see our EEA Married Partners page.
The Requirements
We advise that you will need to meet the following requirements to be eligible to apply for a spouse settlement visa:
1.The applicant will need to evidence they meet the financial requirement:
2.The applicant will need to evidence that they are in a genuine and subsisting relationship: This is subjective element. We will need to provide sufficient evidence and substantiate in our legal representations how you both satisfy this requirement.
3.The applicant will need to evidence that they have adequate accommodation:
4.The applicant needs to have the required level of English language.
Vast documentation is required to evidence these criteria; applications made with insufficient or incorrect documents will be refused.
The requirements are constantly changing so it is important that you meet the requirements at the time that you make the application which our expert lawyers will of course ensure.
At Copper Stone solicitors we offer the highest quality service so you can be confident that we will specify and handle all the documentation required in assisting you in making a successful application.
Duration of Visa
Your spouse visa will be granted for 2 ½ years and you will then need to renew this visa for a further 2 ½ years.
Visa Extension:
On the expiry of your spouse visa we will plan ahead, informing you of the time frames and what arrangements need to be made for the extension of your visa.
Indefinite Leave to Remain:
On the expiry of your extension you will be eligible to apply for ILR. The requirements for this are as follows:
You will be eligible to apply for Indefinite Leave to Remain after 5 years on the Spouse visa.
You must still be in a subsisting relationship with the British citizen or settled person.

In order to qualify for indefinite leave to remain, all applicants aged 18-64 must meet the two parts of the Knowledge of Language and Life in the UK requirement by passing both the :

Life in the UK test
English Language Test ( unless you are a National of an English speaking country or if you were taught or researched a degree in English)
Again Westkin will prepare the entirety of your application to meet these criteria.
Naturalisation and Citizenship:
Once we have obtained your Indefinite Leave to Remain, as you are still married to a British National we can then apply for your British Citizenship.
For this application you will be required to evidence that you have not been absent from the UK for more than 90 days the year preceding this application.
Follow the link for further guidance on Naturalisation applications.
Upon receiving your naturalisation certificate, you will then be eligible to apply for a British passport.
Civil Partners
Immigration Lawyers for Civil Partner and Gay Couples
Immigration Rules allow foreign nationals who are gay or lesbian can remain in the United Kingdom if their partner is British or hold Indefinite Leave to Remain.
There are different, more generous rules in place if the partner is a European National.
There are different rules in place if you are the civil partner of a visa holder in the United Kingdom.
If your Civil Partner is British or holds Indefinite Leave
Your unmarried or same-sex partner may come with you to the United Kingdom, or join you here, if you:
Currently live in the United Kingdom or;
If you are returning to the United Kingdom with him/her to live here permanently and to make your home here.
The relationship may be a heterosexual or same-sex relationship, but you must not be related by blood, ie you cannot be cousins etc.
You must both be able to show that:
1. Any previous marriage or civil partnership that either of you was in has permanently broken down;
2. You have both been living together as if you were married (or in a civil partnership) for at least two years; or are actually in a civil partnership
3. You both have enough money to support yourself -this essentially requires that the UK sponsor earns 18,600 over a specific period of time or the couple have between them a substantial amount of savings. The UKBA introduced complex provisions for earnings assessment on 9th July 2012. Our immigration lawyers can assist, by way of a consultation in assessing whether you meet the financial requirements in place.
4. You also need to prove that your relationship is genuine. This is usually proven by showing evidence of contact and living together.
The above terms can seem complex but they be met with careful planning. If you are in a committed relationship, we believe that with time and effort, you will be able to remain in the United Kingdom with your partner.